We came into this expansion unsure of if we should try the hardest raid first for a moral booster, or just go with the easy raids first.....we chose AoW, and we went in without a single wipe to complete Kael on opening night!
We got this expansion on lock already, and we're gonna farm the hell outta it until Luclin where we get to key for VT (yay!)
Few spots on the raid team open. If your guilds falling apart, you're looking for a new home, or our schedule fits yours, please click the apply button on the front page and get to know us!!
GRATS on another easy expansion TFC, let's keep this train on the tracks!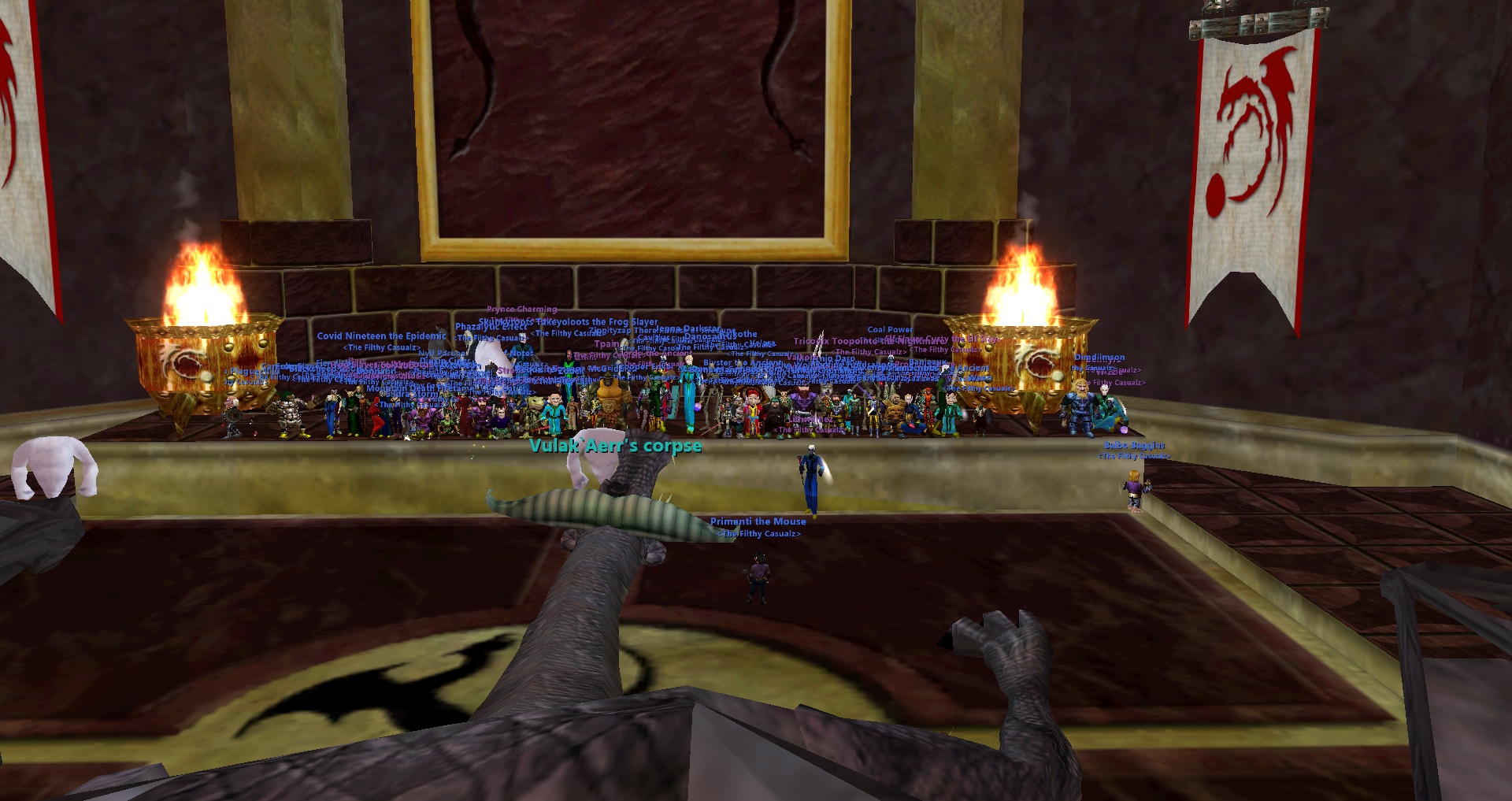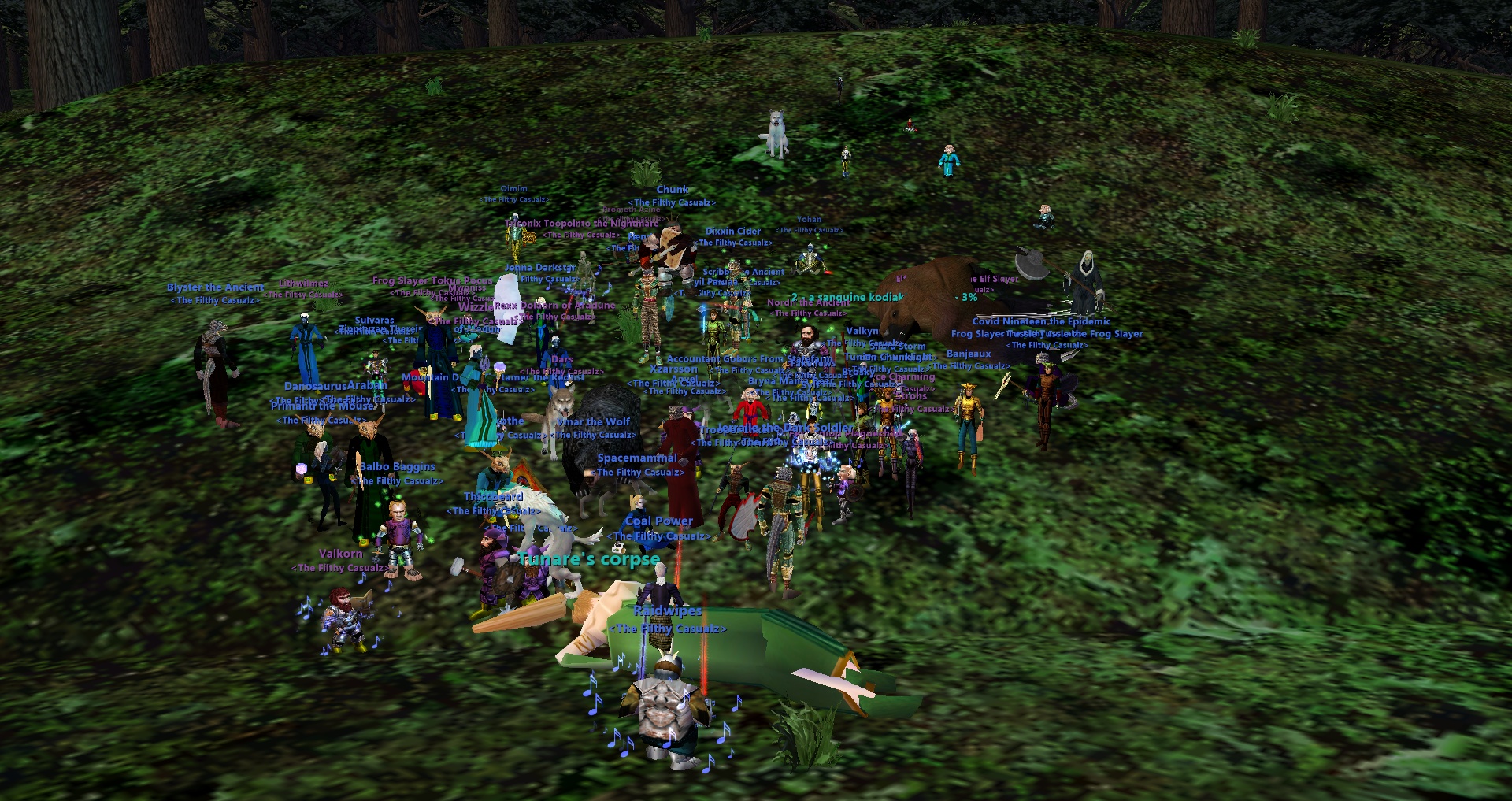 With Scars of Velious unlocking in less than a week, we had a little fun for our last Plane of Hate raid for the foreseeable future.....Sildra decided to farm enough ingredients to make gnome illusion potions for the entire raid and we took a second to pose for a photo. I wanna thank him for this, and all he's done for us since becoming an officer.
Beyond that, I'm sure there will be more exciting stuff planned for our Tuesday raid, and we will be heading into Velious full steam ahead.
Thank you to the members for your loyalty, and willingness to become better as a team. Next update will have some dead giants in it, let's Haul Ass and Get Paid! (right Fake?)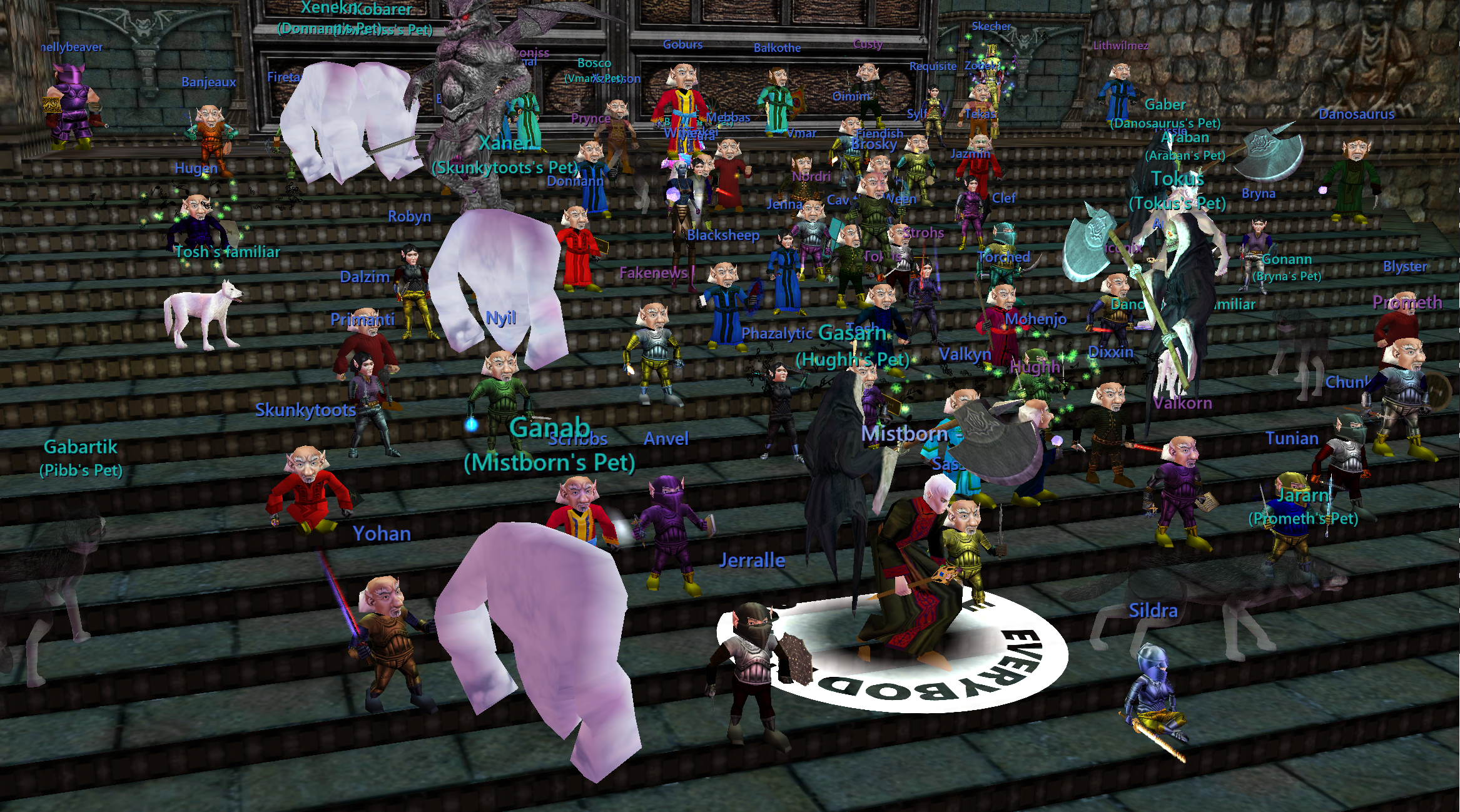 Congratulations to the guild on another excellent round of bragging rights! Our guild name brings quite a few different types of gamers, and yet we seem to stay on top of content in era and I foresee that happening for a very long time. Leadership has been consistent in making sure members have everything they need, and weeding out the bad eggs to make sure the guild remains happy.
That said, we downed Phara Dar with a count of 23 members, on the first attempt, grats to those on that specific kill, and a pre-grats to those on the next kills.
We are recruiting a few more for our Velious push, which is being planned out now with the help of not only leadership, but the rest of the guild who always has some good input for us to consider. You rock Filthy Casualz!