About Those Filthy Casuals
CLASSIC STILL NOT COMPLETED



About us
: <Those Filthy Casuals> are an EST raid guild on the Aradune TLP server. We are looking for members who want end-game raiding, without the stress or hassle of
bat phones
, and other methods of getting your significant other to serve you with divorce papers. We strive to be the best we can while leaving the "elitist" attitude at the door.
Raid times and days: We raid at 8 PM Est, on Tuesday, Thursday, and Saturday.
Loot is done with Open DKP bidding.
Recruitment is 14 days, and you will earn DKP in that time.
Leader: Goburs
Officers: Large, Fakenews, Stanks, Ooguk, Jenna, and Killians
Requirements
: You are required to download Discord for raids. You do not need to talk, just listen to directions. We prefer and recommend that you download Gina and use that for raids as well. While it is not a requirement, it helps out the guild as a whole by avoiding detrimental raid mechanics.
With raids filling out, and new faces in leadership....we are steamrolling through content now. Recruitment is basically closed, we are working on our Kunark strategies, and everyone is on their 5th alt. It's been smooth sailing since we found the "moles" and decided to help them move to their new home. People stepped up to fill roles, and confidence has soared for most.
We're here for the long haul, so don't sell us short!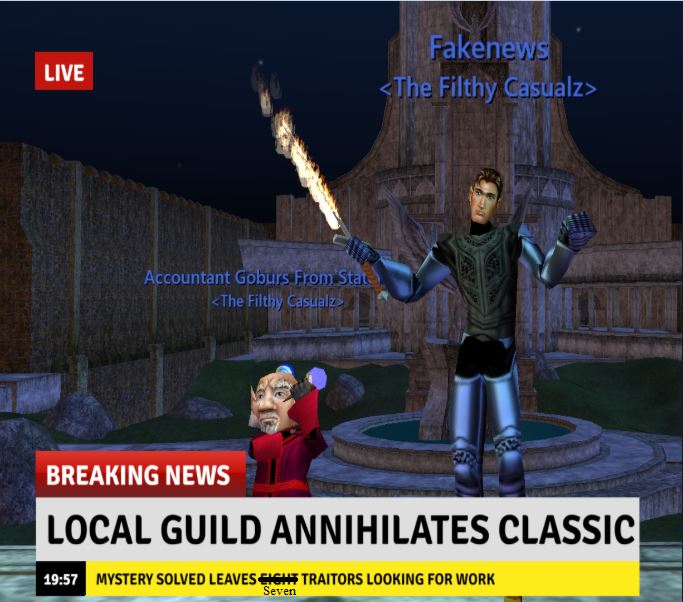 After multiple waves of "rewards" aka exp bonus and severe server lag, along with taking the 4th off, and missing a week of Sky, we ventured up with around 50 people, and took off towards EoV. 4 hours later, I am proud to say that our team took down Eye of Veeshan, the last raid encounter required for us to complete this expansion.
Very happy with the members who stuck it out through these weeks of "rewards" (aka unbearable lag and crashing) and it seems like we are smooth sailing now, and on farm status. GO TFC!!!!!
Recruitment is open for MOST classes so feel free to submit an application, even if you are part of the "closed" classes. Never going to turn down a phenomenal application with experience and the attitude to match ours.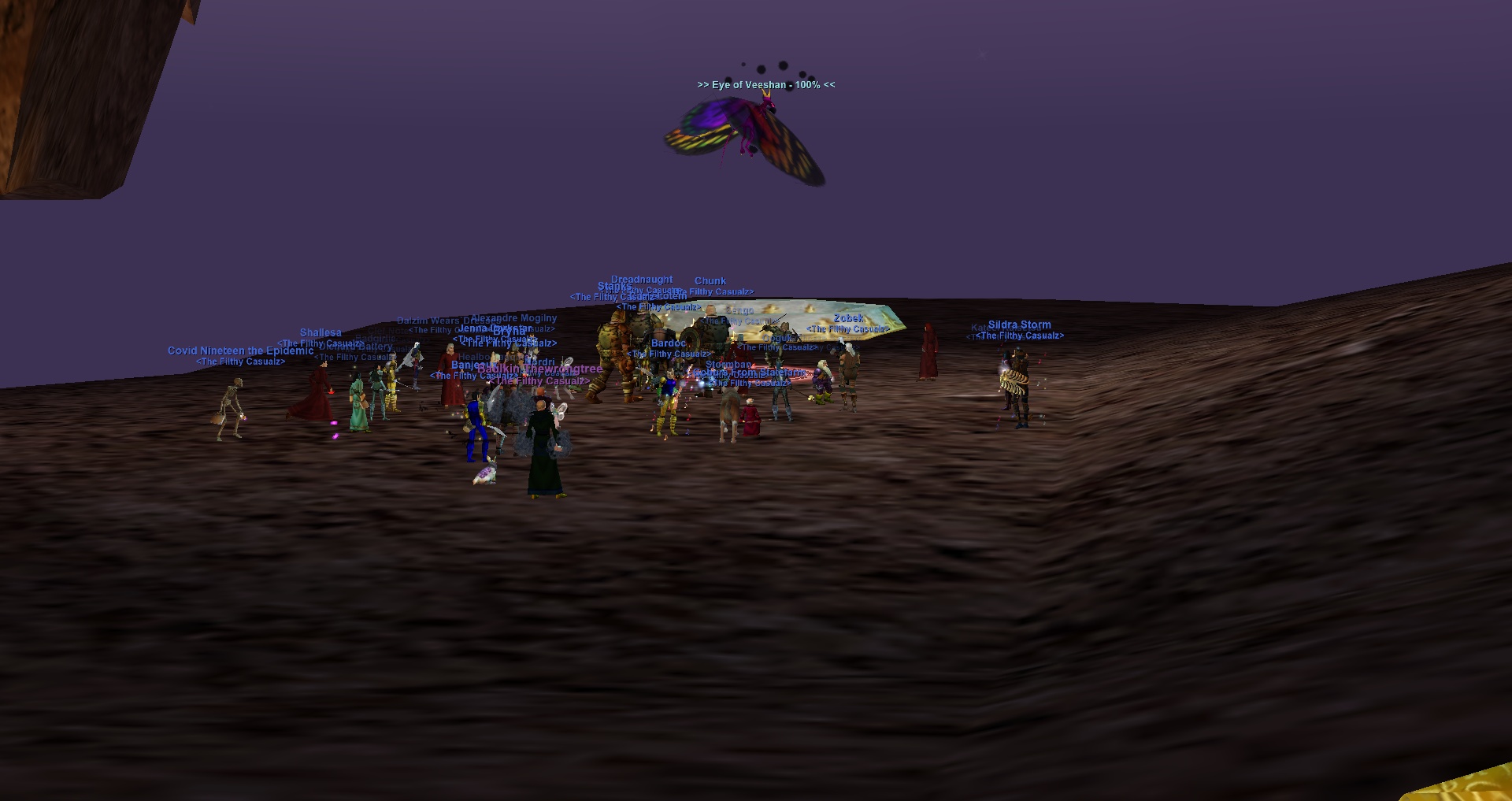 Figured it was time to narrow the expansion down to one last encounter....so Nagafen and Lady Vox needed to be brought to their knees. Only thing left to complete classic currently is Eye of Veeshan, and we have him in our sights.
Also, Madrix was a great sport for letting us use him as the token corpse.
Great job as always TFC. Very proud of this crew.